Turku Space Hack 19.3. - 11.4.2018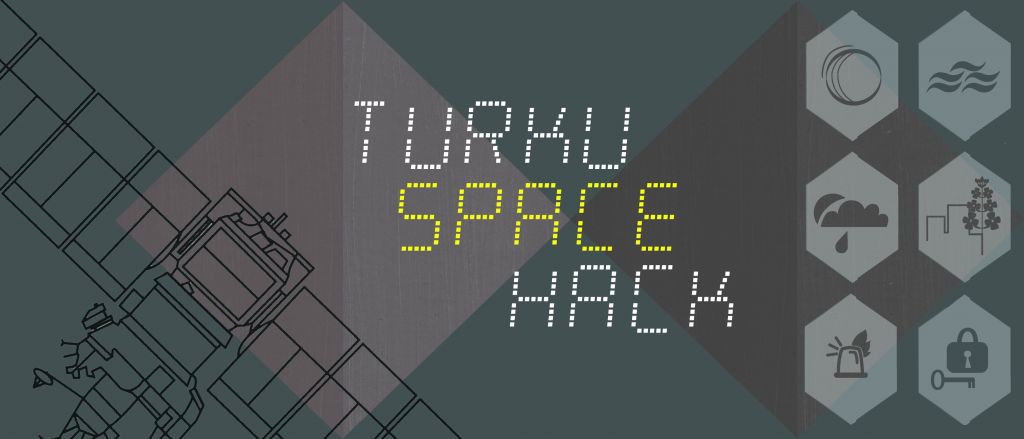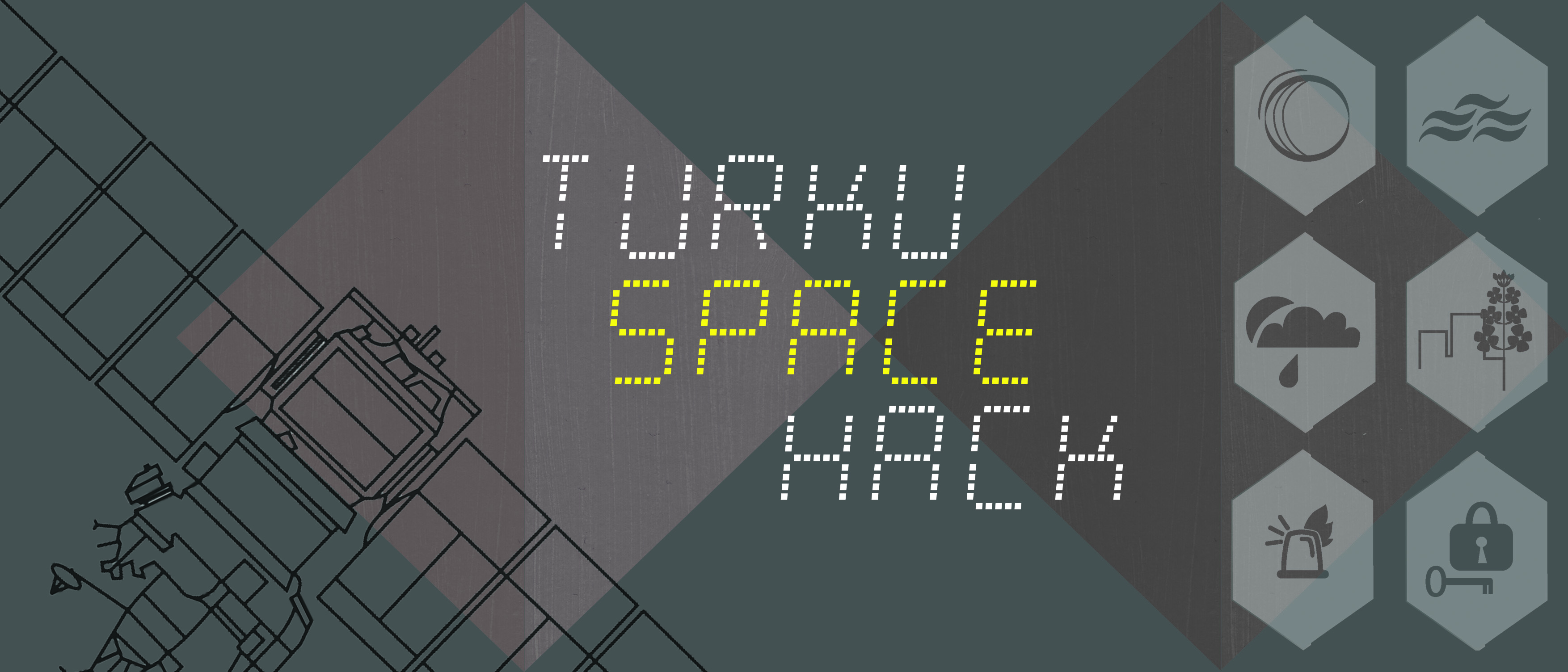 Turku Space Hack (See English description here) on avointa Copernicus-kaukokartoitusdataa hyödyntävä Hackathon. Kilpailujoukkueet saavat käyttöönsä monipuolista satelliitti- ja paikallissensoridataa mm. ilmastosta, liikenteestä ja maaperästä. Töiden tueksi kilpailun järjestäjät ja yhteistyökumppanit tarjoavat viikoittain henkilökohtaista mentorointia, jossa joukkueet voivat hyödyntää alan asiantuntijoiden osaamista laadukkaan lopputuloksen takaamiseksi. Yhteisenä tavoitteenamme on löytää avoimen datan käyttötarkoituksia yhteisöjen hyödynnettäväksi sekä mahdollistamaan uusia yritystoiminnan muotoja. Töiden tuloksena voi syntyä uusia liiketoimintamalleja, sovelluksia, verkkosivuja, visualisointeja tai muita kaukokartoitusdataa hyödyntäviä konsepteja. Parhaille kilpailijoille on luvassa palkintoja, asiantuntijatukea liikeideoiden jatkokehitykseen sekä mahdollisuuksia pysyvämpään yhteistyöhön sponsoriyritysten kanssa. Tämän lisäksi Turku Space Hack valmentaa joukkueita Ultrahack Sprint I 2018 -kilpailuun ja tarjoaa siten näille mahdollisuuden priorisoituun asemaan ESA BIC Space Hack -haastevalinnoissa.
Kilpailun käynnistystapahtuma järjestetään maanantaina 19.3.2018 klo 12-14 osoitteessa Åhuset, Gezeliuksenkatu 2, 20500 Turku. Käynnistyksen yhteydessä tarjoamme osallistujille tarkempaa tietoa saatavilla olevasta datasta ja Hackathonin esimerkkihaasteista.
The Turku Space Hack -käynnistystapahtuman agenda:
12:00     Tervetuloa
12:05     Turku Space Hack -tavoitteet
12:15      Kilpailun säännöt ja arvostelukriteerit
12:30     Joukkueiden muodostus
12:45     Tauko
13:00    Työskentelyohjeet
13:15      Perehdytys avoimeen Copernicus-dataan
13:30     Avointa keskustelua ja suunnittelua
14:00     Tapahtuma päättyy
Keskiviikkona 11.4.2018 järjestettävässä päätöstilaisuudessa kukin joukkue esittelee kilpailutyönsä tulokset, jotka arviointiraati asettaa paremmuusjärjestykseen seuraavan kriteeristön pohjalta:
Uutuusarvo: Onko ratkaisu innovatiivinen ja tuottaako se merkittävää lisäarvoa?
Toteutettavuus: Onko ratkaisu toteutettavissa nykyisillä teknologioilla?
Käytettävyys: Onko hyötypotentiaali tavoitettavissa selkeästi käyttäjän näkökulmasta?
Kaupallinen potentiaali: Onko ratkaisu tuotteistettavissa ja mitkä ovat sen hyödyt tuottajille ja ostajille?
Avoimen datan käyttöaste: Kuinka tehokkaasti avointa dataa on hyödynnetty?
Ilmoittaudu Turku Space Hackiin:
https://goo.gl/forms/iWQhh0pwpAh43b2j1
Lisätietoja Copernicus-ohjelmasta:
Yhteystiedot:
Mikko Vermanen
Projektitutkija
Turun yliopiston kauppakorkeakoulu
Gezeliuksenkatu 2, 20500 Turku
mikko.vermanen@utu.fi
+358 40 146 0638
Katri Honkonen
Tutkimusavustaja
katri.honkonen@utu.fi
Tuuli Sundén
Visuaalinen suunnittelija
tuuli.sunden-uusimäki@utu.fi

---
Turku Space Hack is a Hackathon where open-source earth observation (EO) satellite data from the European Copernicus program is deployed to create new commercial products and services. Competing teams receive satellite and sensor data regarding e.g. climate, land, and sea area conditions. In order to support the development work carried out by the teams, the organizers and collaboration partners provide an opportunity to receive expert mentoring on a weekly basis, which the teams can use for their advantage in order to ensure a good-quality result. The common goal of the whole hackathon and its organizers is to find new uses for open data for communities to employ, and to enable new forms of commercial activity. As a result of the work carried out by the teams in the competition, new business models, applications, web pages, visualizations, or other concepts utilizing EO data may be born. The best teams will receive prizes, expert support for the further development of the business idea, and possibilities for longer-term collaboration with event sponsors. Turku Space Hack will also provide valuable training for the teams aiming at Ultrahack Sprint I 2018, granting them a priority in line for the ESA BIC Space Hack.
The Turku Space Hack launch event will be arranged on Monday 19.3.2018 from 12-14 at Åhuset, Gezeliuksenkatu 2, 20500 Turku. In connection with the competition start, a welcome event comprising an introduction to the use of EO data will be arranged for all competitors and collaboration partners.
The Turku Space Hack launch agenda:
12:00     Welcome
12:05     Goals of Turku Space Hack
12:15      Competition rules and judging criteria
12:30     Team forming
12:45      Break
13:00     Work instructions
13:15      Introduction to open Copernicus data
13:30     Discussion and planning between the teams and organizers
14:00     Kickoff ends
In a concluding event on Wednesday 11.4.2018, each team will present the results of their competition work, which a jury will rank based on the following criteria:
Novelty: Is the solution innovative and does it offer significant added value?
Feasibility: Can the solution be realized using the technologies currently available?
Usability: Are the benefits easily reachable from the end user point of view?
Commercial potential: Can the solution be commercialized and what are its benefits for producers and buyers?
Degree of open data usage: How efficiently has open data been leveraged?
Register for Turku Space Hack:
https://goo.gl/forms/iWQhh0pwpAh43b2j1
Additional information regarding the Copernicus program:
Contact Information:
Mikko Vermanen
Project Researcher
University of Turku, Turku School of Economics
Gezeliuksenkatu 2, 20500 Turku
mikko.vermanen@utu.fi
+358 40 146 0638
Katri Honkonen
Project Assistant
katri.honkonen@utu.fi
Tuuli Sundén
Visual Designer
tuuli.sunden-uusimäki@utu.fi